Discover our latest properties.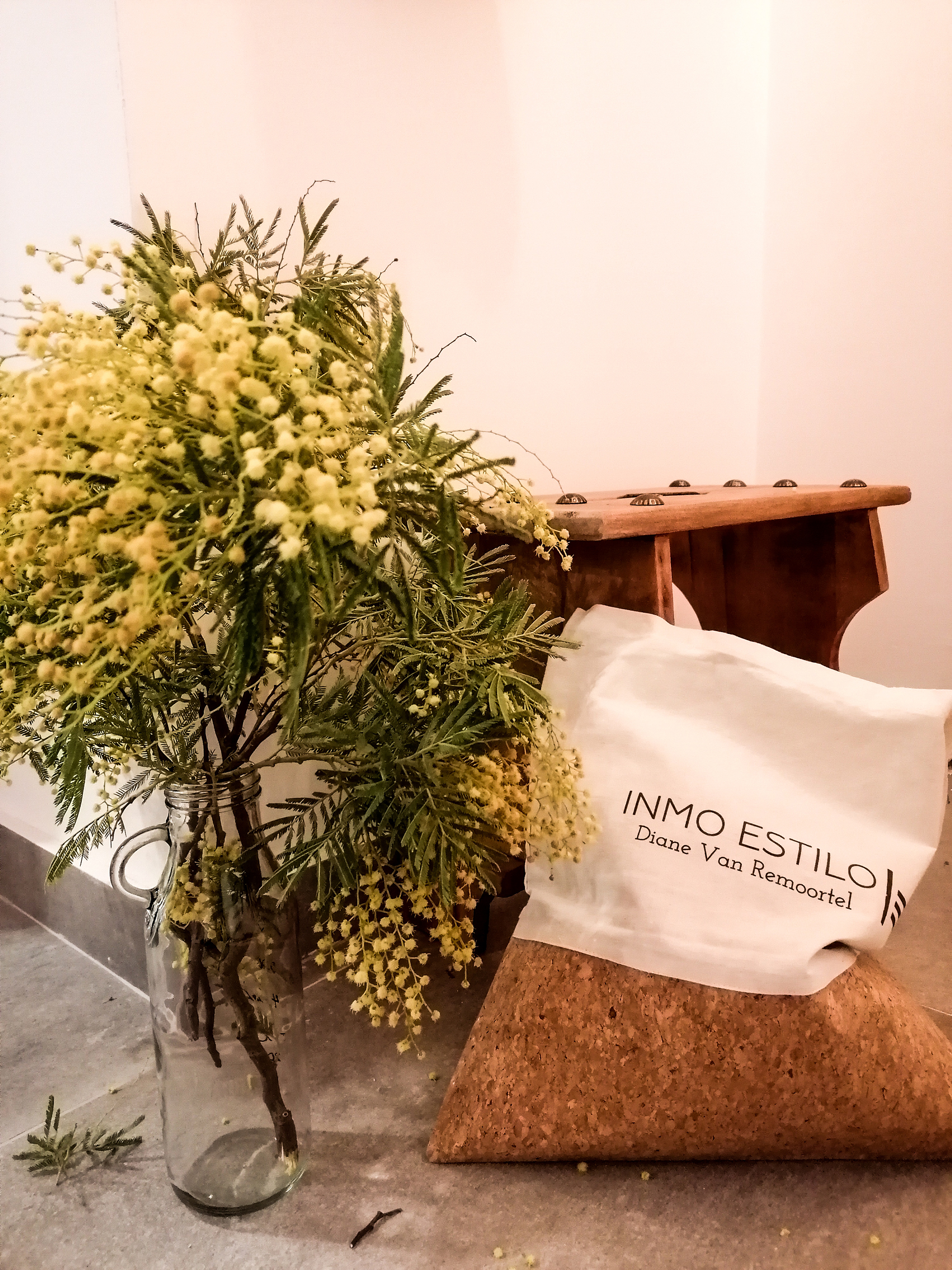 The first real estate agency in Calpe to offer homestaging and decoration in addition to sales and rentals.
We have more than 30 years of experience in the real estate business and we keep training to improve and expand our services.
If you want to buy through our office because you trust us or because we like you, we can act as real estate consultants and show you all the properties that interest you.
Homes we highlight for their exclusive features. Discover them!
Estoy muy satisfecho de vuestro trabajo. Desde el primer día hasta el final habéis mostrado mucho profesionalidad. Un diez ????????????????

Omar El jayidi


26/11/2022

We would like to thank InmoEstillo and in particular Diane for the great cooperation and guidance with the purchase of our holiday villa in Calpe. Also a big thank... leer mas you for the full administrative and legal support. If you want to buy or sell a property in Spain in TOTAL TRUST WE RECOMMEND: InmoEstillo in Calpe. With greetings, Stefan and Virginie

Stefan Goossens


26/04/2020

Hemos comprado apartamentos con Diana y Sara. Todo era muy agradable y bien. Después de compra ayudaron recibir todos contratos de agua y la luz. Todo estuvo conectado muy rápido.... leer mas Y que es más importante hicieron nuestro apartamento bonito con todos muebles y textiles que podemos vivir sin hacer nada. Todo es hecho de buen gusto, con pequeñas cosas increíblemente hermosas. Nuestra familia es muy agradecida y contenta y puede recomendar Inmo Estilo! We bought apartments with Diana and Sarah. Everything was very comfortable and good. After the purchase, they helped to get all the contracts for water and electricity. Everything was connected very quickly. And more importantly, they made our apartment beautiful with all the furniture and textiles that we can live in without doing anything. Everything is done with taste, with incredibly beautiful little things. Our family is very grateful and happy and can recommend Inmo Estilo!

Анна Анна


26/02/2023

Recomiendo a todos este inmobiliaria, son muy profesionales y puntuales, me han ayudado por todo. Por ser extranjero me han explicado todo en dataille como funciona los impuestos, de la... leer mas electricidad y luego de mi compra todavía me están ayudando y avisando, una cosa muy importante también. Gente muy amable con ellos te va a sentir bien I recommend Inmo Estilo to everybody, very professional and puntual people. They helped with with everything trough the whole process of buying, which is very important as a foreign person not knowing how the taxes, the electricity etc works in Spain What is also important is that they helped me after buying my apartment with advices Ver nice people that will treat you good

Ivan D'Hertefelt


26/04/2020

Wij huren al enige jaren een appartement bij Diane van Remoortel. Wij hebben dat als zeer prettig ervaren, goede service en smaakvol appartement. Ook onze volgende vakantie hebben we alweer... leer mas bij inmo Estilo geboekt in de hoop dat we dan weer vakantie kunnen vieren in Spanje en de lockdown is opgeheven. Van ons dus 5 sterren.

Fam. Roos


26/04/2020

Voor ons is inmo estilo een super ervaring geweest. Diane en Sara zijn een topteam die ervoor zorgen dat alles tot in de puntjes is geregeld! Ik zou ze echt... leer mas aan iedereen willen aanbevelen!

Stefan Willen


26/04/2021

Toen wij op zoek ging naar een vakantiehuis in Spanje, zijn wij op aanraden van vrienden doorgestuurd naar Diane van Inmo Estilo. Tijdens onze zoektocht en de inmiddels aangekochte woning... leer mas heeft zij ons steeds heel professioneel met raad en daad bijgestaan. Voor iedere vraag kan je bij haar terecht. Je ontvangt heel snel antwoord en zij is heel correct in het nakomen van afspraken. Diane en haar team deed intussen de complete inrichting van onze woning. Wij gaven haar daarin volledig carte-blanche en het resultaat is werkelijk prachtig. Superlatieven schieten tekort. Alles is met heel veel zorg en detail uitgevoerd!! Zowel voor de aankoop/verkoop van een vastgoed en/of de inrichting: Inmo Estilo! Een echte aanrader! Het zijn toppers!!

Katrien De Vleeschouwer


26/04/2022

Wij huren al jaren vakantiehuis in Calpe (La Merced). Zeer proper en gezellig huisje in een rustige urbanisatie. Supermarkt en zee zijn dichtbij. Vriendelijke en behulpzame eigenares, alles steeds in... leer mas orde. Ze spreekt ook verschillende talen. Nog nooit problemen gehad. Sterk aan te raden!!!

Lydia Everts


26/04/2020

Que gran suerte haber podido contar con Diane , a pesar de los contratiempos que surgieron con el vendedor , ella ha sido una gran profesional desde el principio hasta... leer mas el final del proceso , que suerte haber contado contigo , y Muchísimas gracias por tu gran profesionalidad encanto y entusiasmo por hacer bien las cosas !!!

ELENA BARRENO MURCIA


26/11/2022

Zeer klantvriendelijk en profesioneel onthaal. Mooi interieur met stijl en oog voor detail. Diane is op de hoogte van wetgeving en fiscaliteit. Wij besloten het te doen. De akte verliep... leer mas vlotjes. We hebben er nog geen minuut spijt van gehad...

Margot Schellens


26/04/2020

We hebben een leuk appartementje gekocht bij inmo Estillo. We werden hierbij super professioneel bijgestaan bijgestaan door Diane. Niets is te veel. De Spaanse administratie heeft ze voor ons ook... leer mas goed geregeld. Zelfs voor de inrichting geeft ze je graag advies. We zouden zeker opnieuw in zee gaan met inmo Estillo! Een aanrader!

Edif. Atlantico303 Calpe


26/04/2020

Huren al vele jaren een huisje via immo Estilo en zijn super tevreden over de service. Diane en haar dochter Sara zijn zeer vriendelijke en behulpzame mensen. Huisje is altijd... leer mas zeer proper en in orde. Als er iets stuk gaat of niet klopt brengen ze het dadelijk in orde. Immo Estilo is zeker een aanrader.

Yoël Poffé


26/04/2020

Prima service, persoonlijk, denkt mee, goed bereikbaar en betrouwbaar. Diane heeft ons zover prima begeleid, zeker een aanbeveling.

Arjan van der Meulen


26/01/2023

Grandes profesionales. Un trato extraordinario por parte de Diane y su equipo. ¡Muchas gracias!

Ramón Pérez


26/04/2020

Zeer correcte en vriendelijke afhandeling van alles. Kontracten volledig , bv ook prijs elektriciteit pe kw/h. Duidelijk omschreven. Had een appartement voor lange tijd , wat prima in orde was.... leer mas Ik ga zeker nog gebruik maken van immo Estilo. Jean-Pierre

joppe molnar


26/04/2020

Diana y Sara su hija fabulosas. Implicación y preocupación por hacerlo todo fácil y no dudar en ningún momento en ayudarte . Incluso después de la venta están ahí para... leer mas ayudarte y asesorarte. Sin duda las recomiendo por su calidad humana .

Miguel C. C


26/11/2022