Residential complex with swimming pools, views and parking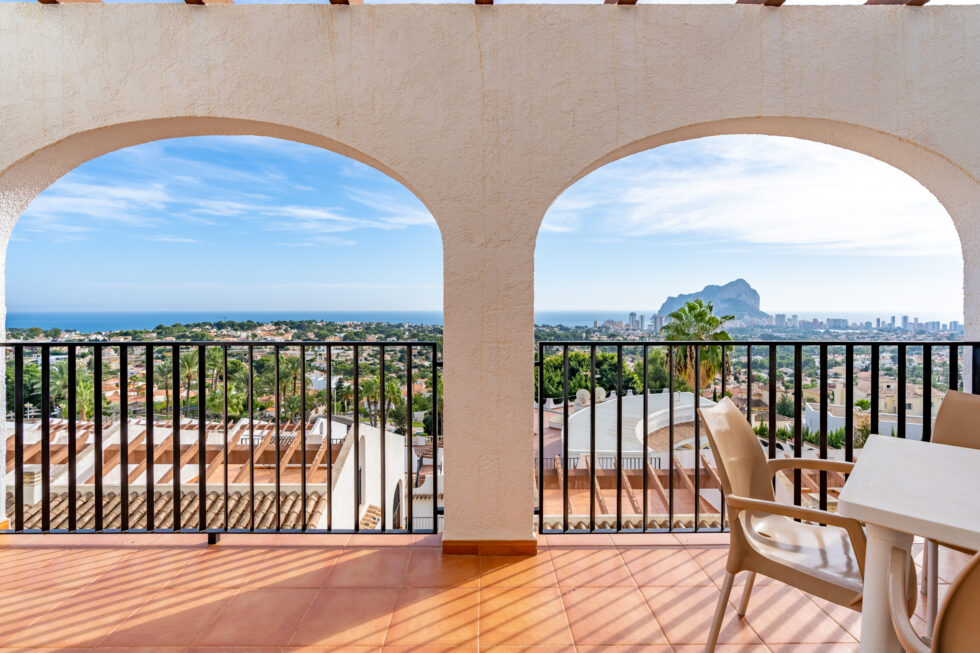 Habitaciones
2
Baños
1
Terreno
66 m²
Vivienda
52 m²
Terraza
14 m²
Aparcamiento
1
Construido en
1996
Latitud
38.668941053339886
Longitud
0.06666250972599493
RESIDENTIAL COMPLEX WITH SWIMMING POOLS, VIEWS AND PARKING
Urbanisation with 1, 2 and 3 bedroom terraced houses. Ideal for families who like to enjoy the communal areas with 7 swimming pools, and extra hotel services (spa).
PARKING SPACE INCLUDED. The community fees include: electricity and water consumption; and access to the swimming pools.
The hotel complex is located 3 km from the sea and 4 km from the centre of Calpe.
PRICES
1 bedroom, 1 bathroom terraced houses: 145.000€ (community fees: 125€/month) 43m3 house + 13m2 terrace. / With solarium 155.000€
2 bedroom terraced houses, 1 bathroom: (community charges: 166,67€/month) 52m2 house + 14m2 terrace 165.000€. / With solarium 175.000 – 185.000€
2 bedroom terraced houses, 1 bathroom + 1 toilet (duplex): 165.000€ (community charges: 233,33€/month) 64m2 house + 17m2 ground floor terrace
3 bedroom terraced houses, 2 bathrooms (duplex): SOLD